Client Profile
Started in 1985 with only two aircrafts, Emirates is an aviation company based in Dubai. Now flying the world's biggest fleets of Airbus A380s and Boeing 777s, they offer comfort of the latest and most efficient wide-body aircraft in the skies, aiming to bring world-class service, entertainment and cuisine to travellers around the world.



Challenge
It's essential that multinational organisations of Emirates' size and reputation have effective internal controls when mitigating payroll risk. Prior to Emirates' relationship with Links, Emirates processed all its local payroll in-house using a single finance professional in Hong Kong. Emirates identified this as a high risk process from an internal control perspective and resolved to replace the process with a more efficient method that incorporated adequate layers of control.
However, Emirates' main roadblock was that their limited manpower meant they weren't able to create separate layers of review using their in-house resource. Emirates decided to outsource their payroll, which would allow for greater efficiency and internal control.
"The reason for outsourcing our payroll was for both efficiency and to achieve stronger internal controls. The only finance staff in the Hong Kong office had to do everything and was also the one to approve everything. We were keen to find a solution that would increase internal control."
Process
When sourcing a payroll outsourcing partner, Emirates compared a large number of vendors and their service offerings. Their objective was to find a partner who would simplify the payroll process, streamlining it to make it more efficient to manage payroll and also provide greater control in-house.
An industry leading payroll platform, payroll governance and the ability to execute bank transactions were key requirements for Emirates. As they were looking to simplify the in-house process, a flexible payroll provider that could handle everything from start to finish was crucial. This would allow the finance team at Emirates to concentrate solely on reviewing the payroll and provide the additional level of control.


Results
Selecting Links as their trusted partner to handle all payroll processes enabled Emirates to mitigate their payroll risk as well as focus on strategic activities that added value to their business. The flexible nature of Links' services provided an added bonus for Emirates, further simplifying the processes involved in handling payroll and giving them more internal control.
"I would recommend Links to other companies looking to outsource their payroll. I've been working closely with Links and I appreciate how efficient and flexible it is. Sometimes there are cases when we have a sudden resignation or other incidents taking place, so it's important to have someone who can work closely with us and accommodate these changes."
Elizabeth Chan, Finance Manager Emirates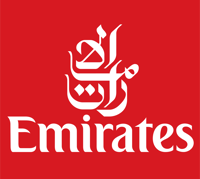 ---
Links International is a leading recruitment and payroll outsourcing provider in Asia and supports 15 countries across Asia-Pacific. If you're looking to grow your team in Asia or are interested to explore the idea of payroll outsourcing, please do not hesitate to contact us.