Client Profile
Founded in 1952, Moncler is a fashion-forward luxury brand, producing clothing and accessories that marry fashion with expert mountaineering equipment. Highly strategic in their approach, they have a unique positioning and have founded their philosophy and values on simple and solid principles.



Challenge
As a part of its strategy to achieve sustainable growth and create value, Moncler was keen to elevate its HR function. Yet, like many others in the industry, Moncler's HR team found themselves being weighed down by the repetitive work of payroll, which offered little value-adding opportunities.
With limited manpower, Moncler was eager to release its resources by outsourcing routine work and, instead, have the HR team concentrate on projects that helped shape and strengthen the company structure.
While time consuming, payroll calculation itself is relatively straightforward, so long as there is accuracy and a timely delivery. So for Moncler, the main challenge was in finding a vendor that would provide a high-quality service and assist them in achieving higher quality HR.
"Since we have limited manpower and headcount in HR we wanted to remove and outsource the repetitive jobs and focus on more value-adding projects...We wanted to focus on enhancing our HR system and HR management and on more value adding processes, as opposed to payroll. It's not like we can pay our staff faster or quicker."
Process
For Moncler, the decision to use Links for payroll outsourcing was a very organic one. Prior to acquiring our payroll services, Moncler was already a client of our recruitment and visa application services. Further to this, since the Senior HR & Administration Officer, Ling Tsui, had already experienced using Links' payroll at her past company and also with Moncler Macau, she was more than satisfied with the level of service provided at Links.
Since Moncler's main objective was to find a high-quality service provider, best determined by experience from using the actual service, they were keen to appoint us as their payroll service provider in Hong Kong as well.
What impressed Moncler the most was our professional attitude towards payroll and client servicing, making sure to have a transparent line of communication in order to better fulfill their HR needs, helping them concentrate their efforts into higher value, strategic HR functions.
"I can't say we went through much of a (vendor sourcing) process to appoint Links to be our provider, because the first cooperation was in the Macau market. We received very good feedback on service standards from our Macau office, in particular the communication between Links and Moncler Macau was very good, so we tried to extend the service into Hong Kong."
Results
In a business, gaining the trust of a client is the key to a healthy relationship. At Links, we hold transparency and professional integrity very high, and as a result we were able to build a strong relationship with Moncler.
"Trust is a big thing in our relationship with Links, and this was established early on in our communication. Links has been very cooperative and also open and straight, offering help, which sometimes meant extra work. Links has been patient to wait for us as well as meet deadlines, even when they were working against a tight schedule."
Thanks to the delightful experience Moncler Macau had with Links, they were keen to continue the relationship to Hong Kong, which involved more accounts. In fact, in 2015, when they were thinking of expanding into Singapore, Moncler appointed Links as their payroll provider for Singapore, as well as their recruitment partner to assist with this expansion. Moncler also showed a keen interest in migrating other HR functions such as leave application and basic administrative processes to Links in the future!
Testimony
"Because Links has experience in handling payroll across different regions, I would recommend Links for companies that are set up in different markets, as it's easier to deal with one vendor over different markets and service standard is aligned with our company policy which focuses on delivering accurately."
Ling Tsui, Senior HR & Administration Officer Moncler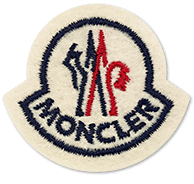 ---
Links International is a leading recruitment and payroll outsourcing provider in Asia and supports 15 countries across Asia-Pacific. If you're looking to grow your team in Asia or are interested to explore the idea of payroll outsourcing, please do not hesitate to contact us.