Client Profile
Nord Anglia Education is an international organisation with a family of 46 schools located in 17 countries worldwide. With a passion for education, they believe in "being ambitious", urging students to stretch themselves to be the best that they can be and to make a difference for a better world.



Challenge
For some HR Managers, doing payroll can seem like meritless work, as it is a complicated and timely process with limited value adding opportunities. To overcome this, many decide to outsource their payroll, but finding a professional yet cost effective solution isn't always easy. Keen on finding new and effective ways to approach each challenge, Nord Anglia's HK counterpart reached out to Links in early 2017.
Previously, they had outsourced their payroll to another payroll servicing company. However their solution did not offer a staff portal, which meant that staff were unable to access copies of their payslips and tax information. Instead, Nord Anglia's HR team had to print and distribute payslips manually each month distracting the HR team from more valuable strategic HR work. In addition, they found themselves doing duplicate work, having to calculate the payroll for their existing payroll provider at times. After several years, they were insistent on finding a new solution that not only provides a better experience, but one that is also more cost-effective.
"... after several years we were looking to have a more cost-effective approach and to have a more enhanced service. As the previous vendor did not have a staff portal for retrieving payslips, so we were looking to cut costs as well as enhance our services."
Process
Ophelia (HR Manager at Nord Anglia Education HK) and her team had set out to find a winning payroll outsourcing solution. The sourcing process alone spanned over six months, from searches via the internet, to references from past colleagues.
Once they came up with a shortlist, they were careful to review each vendor thoroughly, reaching out to each company personally to understand the full scope of services. On top of that, in order to better examine each service provider, they requested to connect with existing clients to gain an unbiased overview.
This review process proved to be very crucial, as it helped them understand more from the perspective of a real-life user what the service will be like. It gave them a chance to look into the type of service that they will get with Links on top of the kinds of service that they were getting. For Links, it was also a great way to demonstrate our professional attitude towards servicing our clients and our sophisticated dedication to each account. After having done this and finding out more about each vendor, the team at Nord were keen to partner up with Links.
"Having previously used a payroll vendor that did not offer a staff portal, transitioning to Links' payroll outsourcing service removed this manual administration, providing a much more time- and cost-effective solution."
Result
We started our partnership with Nord Anglia Education HK in February 2017. The actual migration and implementation was a simple and straightforward process. The thing that impressed the team at Nord Anglia the most was how much they were able to cut in costs while still reaping the benefits of having a professional payroll service provider.
As a result, Nord Anglia Education HK now has an effective payroll system in place that allows their staff to have independent access to their own payslips through a professional staff portal. Nowadays companies need to opt for vendors with application solution and technology which is what Links has to offer.
The HR portal also has the added bonus of a more flexible access to leave application, making it easier for staff to apply for days off and a cleaner way to process individual pay. All this was achieved at a lowered cost to the company, allowing them to concentrate on higher HR functions.
Testimony
"I would recommend Links as your payroll outsourcing partner. A great practice when sourcing your partner is to use reference checks, asking past colleagues or just someone who may have used the system before."
Ophelia Lee, HR Manager of Nord Anglia Education HK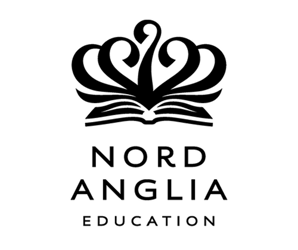 ---
Links International is a leading recruitment and payroll outsourcing provider in Asia and supports 15 countries across Asia-Pacific. If you're looking to grow your team in Asia or are interested to explore the idea of payroll outsourcing, please do not hesitate to contact us.